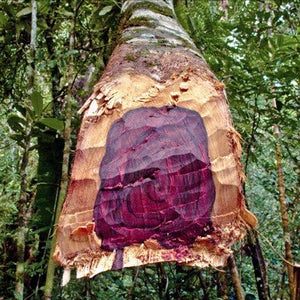 Rosewood Essential Oil
Rosewood Essential Oil is being called as  'bois de rose' or wood of rose. Since it's s an antiseptic, it  can be used neat on pimples and sores and as in skin care. In the food industry, the oil is used to flavor baked goods, candy, ice cream and chewing gum.Aromatherapists agree that rosewood has a calming effect on the nerves, it clears the head. Since it keeps the calmness while clearing the head, rosewood is a particularly valuable oil to use for meditation or as a preparation for any spiritual work. Rosewood oil is considered as an analgesic, antidepressant, anti-infectious, anti parasitic, anti fungal, antiseptic, aphrodisiac and cellular stimulant. 
Contraindications: It is a non-toxic, non-irritant, non-sensitizing and non-photo toxic oil . Maximum recommended levels in cosmetic creams is less than 1%, although in perfumes the use rate can go up to 1.0%.